Dr Sophie Browning
Consultant Clinical Psychologist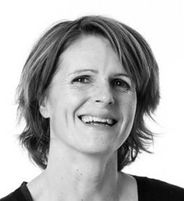 Dr Sophie Browning is a Consultant Clinical Psychologist and is the Lead Psychologist for inpatient Child and Adolescent Mental Health Services (CAMHS) within South London & Maudsley NHS Foundation Trust. She has enjoyed working within inpatient CAHMS for over 20 years.
Sophie is a British Association of Behavioural and Cognitive Psychotherapy (BABCP) accredited practitioner, supervisor and trainer. She teaches, trains and supervises within and outside the Trust in Cognitive Behaviour Therapy (CBT) and was a supervisor/trainer on the Children and Young People's IAPT course. Sophie has a special interest in CBT for adolescent psychosis and for distressing unusual experiences and has carried out funded research in this area.
Sophie and colleagues have created CUES-Ed an innovative emotional well-being and resilience package that is delivered to whole classes of primary school children. Sophie did her undergraduate degree at the University of Warwick and her Postgraduate degree at the University of Surrey, Guildford.