Dr Marta Di Forti
MD, MRCPsych, PhD, Clinical Reader in Psychosis Research, MRC Senior Research Fellow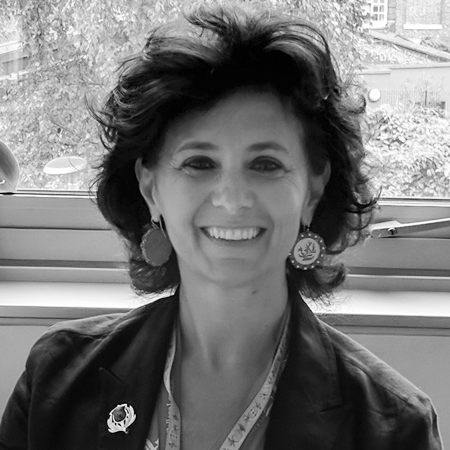 Dr. Marta Di Forti holds the position of Senior Lecturer at the Department of Social, Developmental and Genetic Research at the Institute of Psychiatry. Concurrently, she serves as an Honorary Consultant Adult Psychiatrist with the Lambeth Community team at South London and Maudsley NHS Foundation Trust.
Specialising in caring for young individuals experiencing their first episode of psychotic disorders, Dr. Di Forti's clinical expertise is deeply intertwined with her research focus. Notably, two-thirds of the patient group she cares for have a history of cannabis use before the onset of psychosis, a critical aspect informing her ongoing investigations.
As a trailblazer in the field, Dr. Di Forti established the first and only Cannabis Clinic for Patients with Psychosis in the UK in June 2019. This groundbreaking initiative was made possible through collaborative efforts with a team of world-leading experts in psychosis and a grant from the Maudsley Charitable Fund.
Recently awarded an MRC Senior Clinical Fellowship, Dr. Di Forti is poised to expand her research on the role of cannabis use in psychosis and its underlying biology. Her groundbreaking work includes demonstrating that the use of high-potency cannabis, such as "skunk," poses a higher risk of psychosis compared to traditional types, influencing rates of psychotic disorders across Europe. Yet, the critical question of identifying individuals most at risk from cannabis use remains unanswered. Dr. Di Forti's future work aims to unravel the intricate interaction between cannabis use and the susceptibility to psychosis.
Courses by Dr Marta Di Forti