Professor Louise Howard
Professor in Women's Mental Health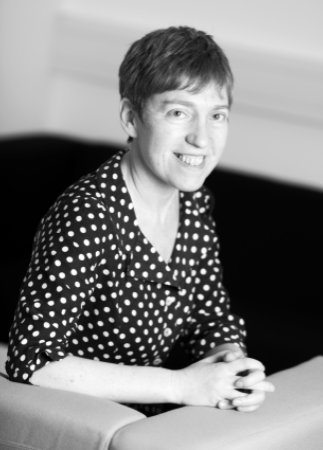 Professor Louise Howard is a Professor in Women's Mental Health at KCL and an Honorary Consultant Perinatal Psychiatrist at the South London and Maudsley NHS Foundation Trust. She was awarded a prestigious NIHR Research Professorship in 2013 and became an NIHR Senior Investigator in 2019. She is President-elect of the International Marcé Society.
Professor Howard studied medicine at University College London and completed an intercalated BSc in Psychology before finishing her undergraduate studies in 1988. She trained in general medicine in Bloomsbury obtaining the Membership of the Royal College of Physicians in 1991. After completing her general psychiatric training and obtaining the MRCPsych she obtained a Wellcome Trust Health Services Research Training Fellowship in perinatal psychiatry. She was appointed Senior Lecturer in 2004, promoted to a Reader in Women's Mental Health in 2008 and to Professor in 2010.
She has won a number of prizes for her research including the Association of European Psychiatrists Research Prize, the Institute of Psychiatry Dennis Hill Prize, the Royal College of Psychiatrists Bronze Medal research prize and most recently in 2014 the International Marce Society's Marce Medal for excellence in perinatal mental health research.
Research Interests
Maternal Mental Health
Violence and Health
Perinatal Mental Health
Gender differences in Mental Health
Teaching
Professor Howard teaches and leads on the Perinatal Mental Health module within the small iBSc programme in Women's Health. She also teaches on the MRCPsych programme, DClinPsy programme, and several MSc programmes. She teaches medical students and offers supervision to students carrying out research projects within their iBSc/MSc programmes.
Expertise and Public Engagement
Louise was Chair of the National Institute for Clinical Excellence Guideline Development Group (update) on Antenatal and Postnatal Mental Health (2014), and was a member of the NICE/SCIE and WHO guidance development groups on preventing and reducing domestic violence (2013). In 2014 she edited a commissioned series on perinatal mental health for the Lancet. She also authored chapters of recent CMO annual reports (perinatal mental health 2014; violence and mental health 2013). She was appointed National Clinical Advisor NHSE Improving Access and Waiting Times Perinatal Programme 2015-2016 and was a Specialist Committee member for the Quality Standards Committee NICE CG192 (2015). She was a member of the Department of Health and Social Care Women's Mental Health Taskforce 2017 – 2018 and a NICE Expert Adviser for the Centre for Clinical Practice (2016-2018).
Current policy engagement includes membership of the Perinatal Mental Health Project Steering Group Public Health England, NHS England & NHS Improvement Domestic Abuse and Violence Expert Clinical Reference Group 2019, NHSE CRG Clinical Outcomes group, NHSE CRG Research Priorities Group, Expert Committee to support development of WHO implementation manual for maternal mental health 2019. She is a member of several Editorial Boards including: Lancet Psychiatry; BJP Open; Epidemiology and Psychiatric Sciences (EPS). She co-chairs the new NIHR Mental Health Incubator.
Is there an association between anxiety and depression prior to and during pregnancy and gestational diabetes? An analysis of the Born in Bradford cohort  
Wilson, C., Santorelli, G., Dickerson, J., Ismail, K., Reynolds, R. M., Simonoff, E. & Howard, L., 18 Jul 2020, In : Journal of Affective Disorders. 276, p. 345-350 Research output: Contribution to journal – Article. DOIs: https://doi.org/10.1016/j.jad.2020.07.019
Correction to: Is There an Association Between Diet, Physical Activity and Depressive Symptoms in the Perinatal Period? An Analysis of the UPBEAT Cohort of Obese Pregnant Women (Maternal and Child Health Journal, (2020), 10.1007/s10995-020-02933-3)
Wilson, C. A., Seed, P., Flynn, A. C., Howard, L. M., Molyneaux, E., Sigurdardottir, J. & Poston, L., 1 Jan 2020, (Accepted/In press) In : MATERNAL AND CHILD HEALTH JOURNAL. Research output: Contribution to journal – Comment/debate. DOIs: https://doi.org/10.1007/s10995-020-02957-9
Impact of insecure immigration status and ethnicity on antenatal mental health among migrant women
Anderson, F. M., Hatch, S. L., Ryan, E. G., Trevillion, K. & Howard, L. M., 1 Jan 2019, In : Journal of Clinical Psychiatry. 80, 5, 18m12563. Research output: Contribution to journal – Article. DOIs: https://doi.org/10.4088/JCP.18m12563
Do neighbourhood characteristics explain physical victimisation in men and women with mental health problems?
Bhavsar, V., Sanyal, J., Patel, R., Shetty, H., Velupillai, S., Stewart, R., Broadbent, M., Maccabe, J., Das-Munshi, J. & Howard, L., 3 Jun 2020, (Accepted/In press) In : BJPsych Open. Research output: Contribution to journal – Article
Problem solving therapy (PST) tailored for intimate partner violence (IPV) versus standard PST and enhanced usual care for pregnant women experiencing IPV in rural Ethiopia: protocol for a randomised controlled feasibility trial
Keynejad, R. C., Bitew, T., Sorsdahl, K., Myers, B., Honikman, S., Medhin, G., Deyessa, N., Sevdalis, N., Tol, W. A., Howard, L. & Hanlon, C., 1 Jun 2020, In : Trials. 21, 1, p. 454 Research output: Contribution to journal – Article. DOIs: https://doi.org/10.1186/s13063-020-04331-0
Increased risk of postpartum depression following severe obstetric lacerations in women with low resilience
Wilson, C. & Howard, L., 18 May 2020, (Accepted/In press) In : BJOG: An International Journal of Obstetrics and Gynaecology. Research output: Contribution to journal – Comment/debate
Mental health support in the perinatal period for women with a personality disorder diagnosis: A qualitative study of women's experiences
Zacharia, A., Lever Taylor, B., Sweeney, A., Morant, N., Howard, L. & Johnson, S., 15 Feb 2020, (Accepted/In press) In : Journal of Personality Disorders. Research output: Contribution to journal – Article
Overestimation of Postpartum Depression Prevalence Based on a 5-item Version of the EPDS: Systematic Review and Individual Participant Data Meta-Analysis
Thombs, B., Levis, B., Lyubenov, A., Neupane, D., Negeri, Z., Wu, Y., Sun, Y., He, C., Krishnan, A., Vigod, S. N., Bhandari, P. M., Imran, M., Rice, D. B., Azar, M., Chiovitti, M. J., Saadat, N., Riehm, K. E., Boruff, J. T., Cuijpers, P., Gilbody, S. & 31 others, Ioannidis, J. P. A., Kloda, L. A., Patten, S. B., Shrier, I., Ziegelstein, R. C., Comeau, L., Mitchell, N. D., Tonelli, M., Barnes, J., Beck, C. T., Bindt, C., Figueiredo, B., Helle, N., Howard, L., Kohlhoff, J., Kozinszky, Z., Kozinszky, Z., Nakić RadoÅ¡, S., Quispel, C., Rochat, T. J., Stei, A., Stewart, R. C., Tadinac, M., Tandon, S. D., Tendais, I., Töreki, A., Tran, T. D., Trevillion, K., Turner, K., Vega-dienstmaier, J. M. & Benedetti, A., 7 May 2020, (Accepted/In press) In : Canadian journal of psychiatry. Revue canadienne de psychiatrie. Research output: Contribution to journal – Article
Is There an Association Between Diet, Physical Activity and Depressive Symptoms in the Perinatal Period? An Analysis of the UPBEAT Cohort of Obese Pregnant Women
Wilson, C. A., Seed, P., Flynn, A., Howard, L. M., Molyneaux, E., Sigurdardottir, J. & Poston, L., 2020, In : MATERNAL AND CHILD HEALTH JOURNAL. Research output: Contribution to journal – Article. DOIs: https://doi.org/10.1007/s10995-020-02933-3
Patient decision aids for antidepressant use in pregnancy: A pilot randomised controlled trial in the UK
Khalifeh, H., Molyneaux, E., Brauer, R., Vigod, S. & Howard, L. M., 1 Dec 2019, In : BJGP Open. 3, 4, 1666. Research output: Contribution to journal – Article. DOIs: https://doi.org/10.3399/BJGPOPEN19X101666